Taste the journey of lifetime
At MTR Foods, we take pride in our rich heritage of over 85 years. We believe our journey mirrors that of our nation; a legacy forged by generations together. Right from our traditional beginnings to the 21st century technological prowess, our offerings are part of a rich Indian heritage.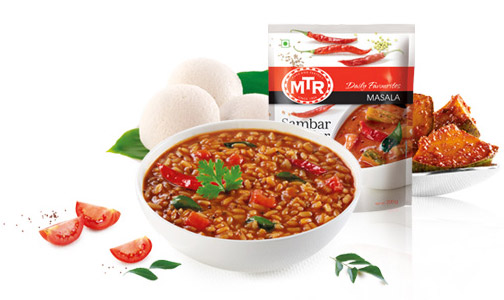 With the finest ingredients, it is no wonder that we believe in adhering to our authentic recipes.

We believe in being future-forward and matching the pace of technology to reach our fast-moving consumers.
We place immense emphasis on our employee safety and health policy to produce optimum results.

With our certified food and safety policy, we not only believe but also ensure that quality stands first.
The authentic taste of India
While its history nears the century mark, MTR Foods stands tall as an Indian heritage brand. Today, a popular household name, MTR Foods has consolidated its market leadership in the south and is all set for a strong pan India presence, beginning with forays into the northern, western and eastern regions.
Going back in time, it was in February 2007 when MTR Foods announced its official partnership with Nordic conglomerate Orkla. The Orkla global conglomerate comprises four business units: Orkla Foods Nordic, Orkla Brands Nordic, Orkla Food Ingredients and Orkla Brands International. While the Nordic region is Orkla Brands' domestic market, it has established strong market positions in India, Russia and parts of Central and Eastern Europe.
Post this joint venture, MTR Foods has taken major steps to revitalize its brand appeal and establish its presence in the homes of modern consumers across India. With an all-new brand presence and a unique brand identity, MTR Foods seeks to own the instant food category in the rest of India; with Spices as a constant focus in the southern regions.
Keeping in mind the changing consumer of today, MTR Foods has realigned its product portfolio to resonate with the needs of the Modern consumer. While all the items on the MTR menu come with the strong promise of great authentic taste, the products are further divided into Daily Favourites and Tasty Delights. Daily Favourites are the more every day, basic food while Tasty Delights are a little more celebratory and comprise of dishes that act as mood enhancers around the meal table. The MTR of today is your friend in the kitchen and promises to help you serve 'the' authentic taste of India to your family.